2020-05-21
What is important to read in all of those HOA Documents?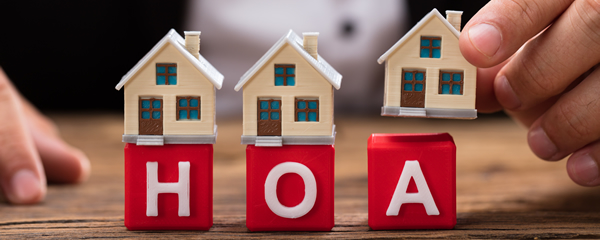 If you are under contract or have just recently bought a home in a managed community, congratulations, you're about to become a member of, and be governed by, a homeowner's association, more commonly known as a HOA. (*This is not to be confused with a Metro District, Two completely different things. Please see my article for information on Metro Districts). You'll be given a mountain of paperwork by this association and, believe me, these are some of the most important documents you'll read in your lifetime when pertaining to your home.
This paperwork package is known as the Resale Disclosure Package in some areas, or merely "HOA Docs" in others. Now, I didn't say these documents would be interesting; unless you are an accountant or a lawyer, you'll be bored silly. They do contain, however, information that is vital to your decision as to whether or not to purchase the home. Let's take a look at some of these documents and how they might affect your that decision.
CC&Rs
This acronym stands for covenants, conditions and restrictions. These are the governing documents for the HOA and the rules that you, your guests and your tenants must abide by. From the number and size of pets you can keep in the community to where you are legally able to park, the CC&Rs will dictate how you live.
Failure to abide by the rules means a hefty fine. If the fine goes unpaid, the HOA can pursue foreclosure proceedings on your property. Here are just a few of the items that may be regulated by the CC&Rs:
Landscaping (no noxious weeds, keep grass under 12'')
Exterior paint color (make sure to get the color approved by the architecture committee).
Noise (Parties to stay inside the house or stay below a certain db level)
Outdoor play equipment such as swing sets and basketball hoops
Window coverings (conforming to specifications and committee)
Garages and outbuildings (may need to match architecture, or may not be allowed at all)
Mailboxes (specifications)
Holiday decorations (no offensive, or disrupting decor that is hazardous to those near the neighbors.)
Parking (Vehicle restrictions, parking restrictions, guest parking etc.)
Garbage and recycling containers (must not be visible from street)
Home businesses (may not have constant traffic that interfere with neighbors quality of life, or enjoyment of necessity.)
What to Look for in HOA Documents
Many documents in the HOA docs package require close scrutiny. Pay extra attention to the following:
Litigation
The HOA may have a lawsuit underway or pending for any number of reasons. The most typical litigation is against the builder for construction or structural defects but the litigation may also be against the HOA, such as in a slip-and-fall situation. Most lenders won't approve a loan until the litigation is settled.
Special Assessments
Special assessments are levied against HOA members to remedy a shortfall in the reserves fund. Determining how much to set aside in the reserve fund every year isn't an exact science. Then, events such as homeowners not paying their dues and underestimating the cost of expensive repairs can deplete the reserves. HOAs then either raise the monthly HOA fee or levy a special assessment. Consider it a red flag if the latter has happened frequently over the life of the HOA.
While you look through this part of the HOA documents, look for mention of any major projects planned and whether the HOA reserve fund can cover their costs.
Meeting Minutes
HOA meeting minutes hold some interesting tidbits of information. One of the first things to look at is the complaints from homeowners – look even more carefully to see if these complaints are voiced repeatedly, over the course of several meetings. If they are, the HOA may be unresponsive to homeowner complaints, another potential red flag.
No matter how attractive that condo is, or how appealing the common areas and amenities are, it's not worth buying if the CC&Rs impact your lifestyle and restrict your freedom. If you have any questions about what you find in the documents, have your attorney review them.
Short Term Rental Guidelines
Many HOA's are beginning to take notice of the surge in VRBO, and AirBnb profits and all the trouble (potentially) that they can bring to neighborhoods from quality or life, to restricted ease of access, uncertainty of you neighbors, etc. it is very common to see that many HOA's are not allowing any rentals in the neighborhood to be less than 30 days rentals or in some cases rentals at all, requiring the home to be owner occupied at all time (or within legal requirement confines).

Subscribe to RSS Feed
Welcome to our Blog!
2020-05-21
What is important to read in all of those HOA Documents?
2020-04-11
How to Navigate Through The Real Estate Transaction During The COVID-19 Era?
2020-04-02
What do you think will happen to home prices from COVID-19?
2020-03-27
$2 Trillion Economic Relief Package on 3-27-2020 for COVID-19
2020-03-11
Enough of the hype, what in tarnation is a Metro District?
2020-03-03
Waiting to Get Pre-Qualified? Debunk The Myths!
2020-02-15
The Home-Buying Wish List